Robert M. Matthews
Inducted June 2017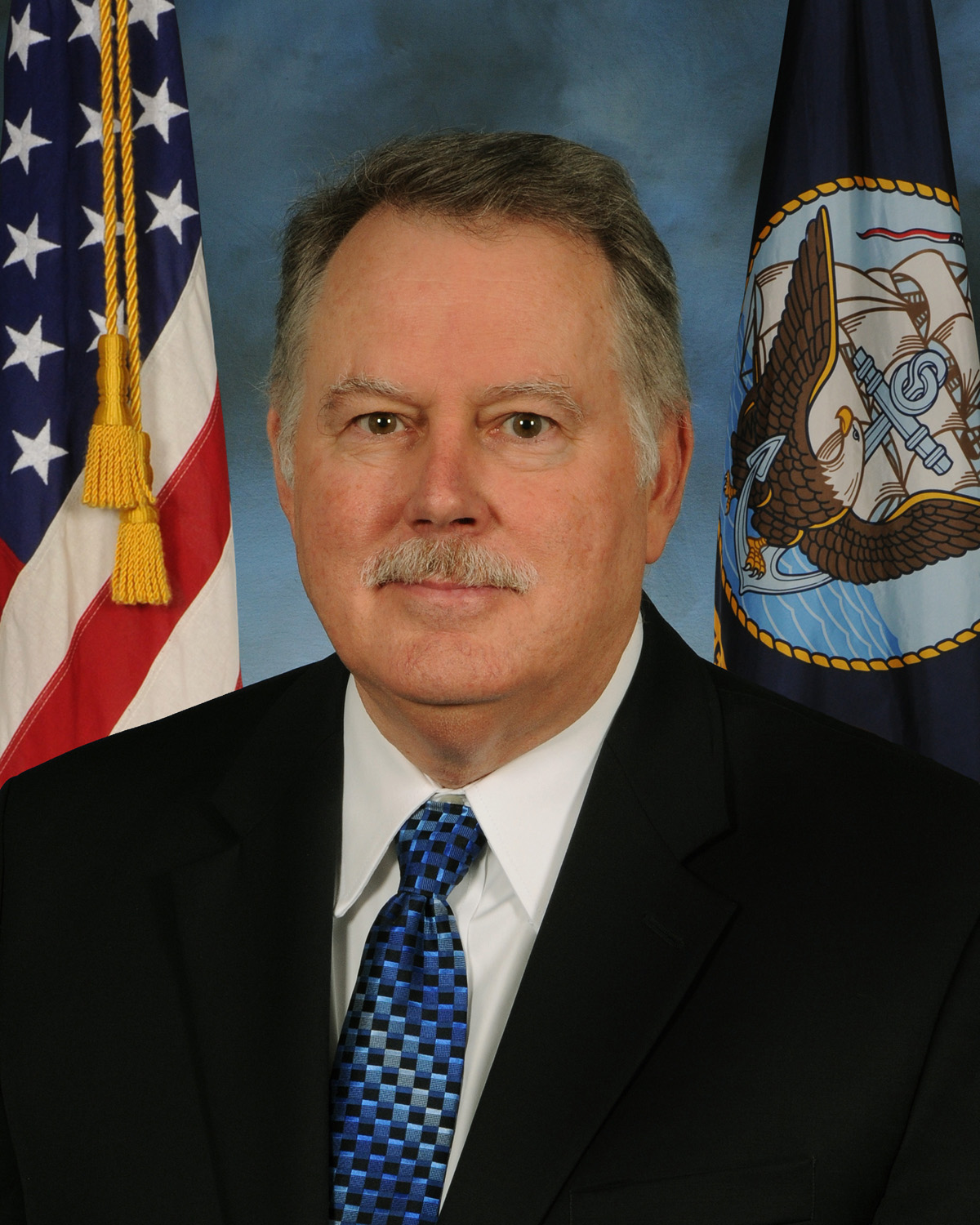 In recognition of Robert M. Matthews' visionary leadership and inspiration in the modeling, simulation, and training community within government, academic, and industry sectors, and for his devotion to deliver integrated training solutions to our nation's warfighters. A member of the Department of the Navy as both a sailor and civilian, his visionary focus on developing, adapting, and delivering new training technologies and processes to keep the warfighter trained and safe has improved mission performance across land, sea, air, and space environments. He pioneered growth and prominence of modeling, simulation and training, and spearheaded the establishment of Team Orlando, now world-renowned for its concept of operations that allows academia, DoD, local, state, and federal agencies to collaborate in a disciplined manner. His lifetime of service and belief in teaming has created an industry that impacts nearly every aspect of military and civilian education and training.
Biography
Robert M. Matthews ("Rob") was born and raised in Lake Wales, Florida. He enlisted in the U. S. Navy in February 1977 and spent seven and a half years on active duty as an Aviation Electronics Technician in the A-7E and P-3C communities. As a young sailor in U.S. Navy basic training, Rob recognized the training advantages, efficiencies, and savings of time and money that a simulator could offer. The U.S.S. BlueJacket, a landlocked destroyer replica, made out of plywood and used to train recruits, would become the inspiration for Rob's later career in modeling and simulation.
In 1983, during active duty, Rob was awarded a Bachelor of Science degree in Education from Southern Illinois University. He received his Master of Arts degree in Management from Central Michigan University in 1984. Upon separation from active duty in July 1984, Rob went to work as a technical instructor for Lockheed Space Operations Company at Kennedy Space Center, instructing engineers and technicians on the Space Shuttle Orbiter avionics, hydraulics and mechanical systems. He was also a safety instructor for personnel evacuation procedures and astronaut vehicle emergency egress training. Rob continued his Naval service as a reservist attached to an Anti-Submarine Warfare Operations Center.
In November 1985, Rob left Lockheed to join the Naval Training Systems Center, currently Naval Air Warfare Center Training Systems Division (NAWCTSD), as an education specialist.  He was assigned to work on the P-3 program, which he continued until 1987 when he became an assistant project manager for the Kuwait Air Force Training Center program.  He was advanced to the project manager position in 1989.  From 1991 to 1994, Mr. Matthews began to take responsibility for more programs, i.e., the landing signal officer training program, the E-2C program and the EA-6B program.
In October 1995, Rob began a long-term detail assignment as the Naval Air Warfare Center Training Systems Division's (NAWCTSD) Command senior representative in Washington, DC. During this assignment, he was selected to attend the Defense Systems Management College's prestigious Advance Program Management Course preparing him to lead acquisitions of advanced training solutions for  the Navy's largest training acquisition resource
He then returned to Orlando to become the project manager for the EA-6B, F-14 and E-2C aircrew training systems and in 1997 was promoted to deputy director for Aviation Programs at NAWCTSD. In 1998, Rob became the first DoD civilian to serve as director of Aviation Programs and was also designated as a deputy program manager for Training Systems within PMA-205 allowing him to firmly establish an accentuated position of NAWCTSD's capabilities within NAVAIR.
In January 2003, Rob was appointed director for Acquisition and Operations, (now  known as deputy technical director), responsible for the efficient and effective operations related to the acquisition and support of training solution products from NAWCTSD as well as developing a strategic trajectory for this instrumental anchor of Team Orlando.
In 2007, as deputy director, he oversaw the development and acquisition of the successor to the Blue Jacket, the USS Trayer. The world's largest military training simulator, the Trayer is a 210-foot-long, $83 million, three-quarter-size replica of a modern guided-missile destroyer. It is widely heralded as a pinnacle achievement of the cooperation between military and private industry training and simulation developers.
Rob has also championed the more recent use of 3D visualizations in military training applications, which is producing some of the most stunning and successful training systems in the world, like NAWCTSD's breakthrough application of the latest 3D physics-based gaming technologies with development of the new Multipurpose Reconfigurable Training System (MRTS) 3D™ VIRGINIA Torpedo Room trainer.
Rob continued his pioneering prowess by spearheading one of the most transformational efforts in Sailor learning in the Navy's history.  The program, Sailor 2025, is a transformational Navy training initiative that focuses on optimizing a Sailor's on-the-job performance across his/her career in an efficient and cost effective manner.
Among a lifetime of contributions to the training and simulation industry, perhaps one of Rob's most significant is his vastly successful promotion of closer teamwork and cooperation between government, private industry, and academia. Rob was the DoD leader in forming and perfecting the concept of Team Orlando, which promotes cooperation between the military services in the development of training products. His vision and commitment to evolving this community of practice has resulted in the unparalleled synergy enjoyed today.
Rob has received numerous awards during his over 38-year storied career.  These include two Superior Civilian Service Awards from the Department of the Navy and the National Training and Simulation Governor's Award for Lifetime Achievement in Modeling and Simulation.
Career Accomplishments
Rob's sustained, unparalleled commitment to the NCS and its future has been instrumental in its recent prominence. During a crucial period in NCS' history and with its viability at risk, Rob served as the sole government representative on the selection panel for the selection of its new president. Rob's vision was key to this important milestone in the trajectory of the NCS and his 12+ years of executive leadership has been crucial to strengthening the collective reputation and partnership, leveraging the advances of a cross-service government, academia and industry team.
In the true spirit of Team Orlando, Rob successfully implemented the Navy's Procurement Acquisition Lead Time (PALT) meetings to provide schedule information to industry partners and to foster open communication between the government and industry. This has resulted in an unprecedented degree of industry/government collaboration.  Furthermore, his creation of the government/industry integrated product team (IPT) has enabled some of the most collaborative work in the history of the M& S industry.  His vision for the creation of working groups within this IPT have transformed the conversation between industry and government as both have developed a deeper understanding of priorities, behaviors and incentives.  This has resulted in reduced uncertainty which drives lower cost and shorter schedules while driving better performance.
Rob was designated as one of the Navy's first "Master Training Specialist" as part of the initial cadre when the Navy implemented a certification program to recognize highly skilled instructors. During his tour at the Navy's Instructor school he was selected as the command's "Instructor of the Year."
Hand-Picked to represent the NAWCTSD command to all levels of Navy Leadership in the Washington Arena from 1994-1995.  Subsequently, Rob was selected to become the first DoD civilian to be directly responsible for the acquisition, delivery and support of all US Navy Aircraft training systems as the Program Director for Aviation at NAWCTSD.
Received the Department of the Navy's Meritorious Civilian Award for his leadership efforts on the Y2K program which impacted over 600 training systems computational equipment with no training hours lost.
While acting as the Executive Director of NAWCTSD, Robert was awarded the DoN Superior Civilian Service Award for his leadership by the Navy's Chief of Naval Operations. He subsequently received a second Superior Civilian Service Award from the Commander, Naval Air Systems Command.
While serving as the deputy technical director at NAWCTSD, Rob was instrumental on the development of NAWCTSD's role in the Sailor 2025 initiative, which will fundamentally change how sailors are trained to match the way they learn.  The Ready, Relevant Learning (RRL) pillar of Sailor 2025 will modernize delivery methods, transitioning them, as appropriate, from traditional brick-and-mortar schoolhouses to mobile, multi-media, multi-platform delivery solutions that leverage science and technology to accelerate the dissemination of critical warfighting knowledge to Sailors.
In November 2016, at the Interservice/Industry Training, Simulation and Education Conference (I/ITSEC), Matthews was awarded a Lifetime Achievement Award in M&S Excellence, recognizing him for this unending commitment to advancing M&S during his long career, and for the enduring legacy and impact his wide-ranging and visionary contributions will have on the Navy and on the MS&T communities.