Florida Simulation Summit 2023
The Florida Simulation Summit is live in person on May 10th, 2023, at the Hyatt Hotel Orlando International Airport. Further details coming soon! 
For more information contact info@simulationinformation.com or become a sponsor at this website: https://www.all-ncs.com/sponsorship-packages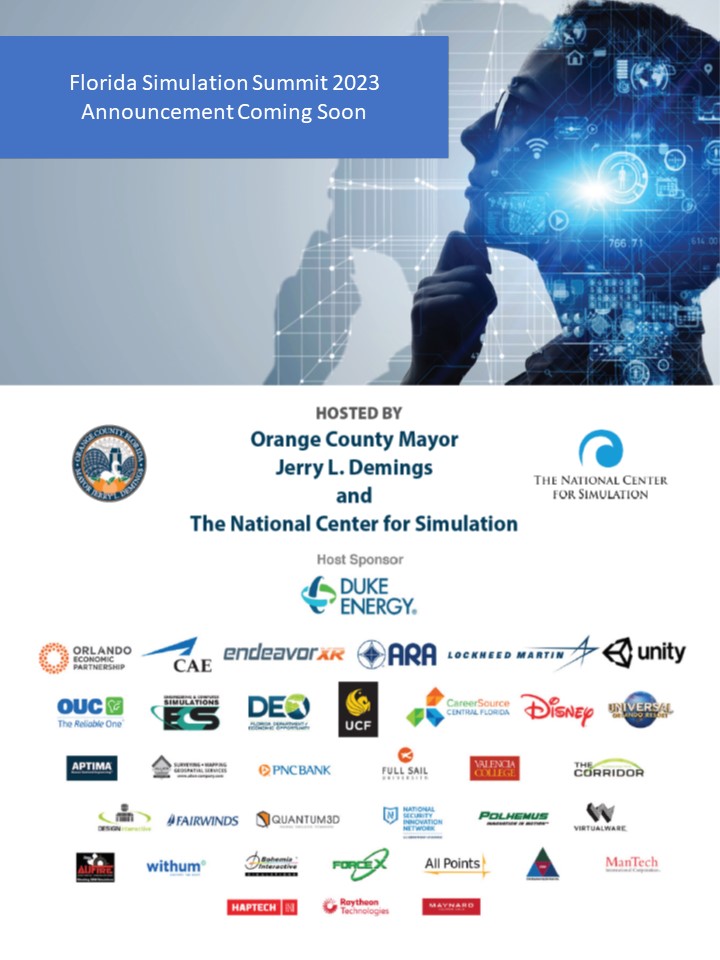 Learn More About Our Sponsors Below
Title Sponsor Duke Energy:
Platinum Sponsors:
Department of Economic Opportunity
Engineering & Computer Simulations
Florida High Tech Corridor Council
Gold Sponsors:
Bohemia Interactive Simulations
Cole Engineering Services, Inc.
National Security Innovation Network
2023 Florida Simulation Summit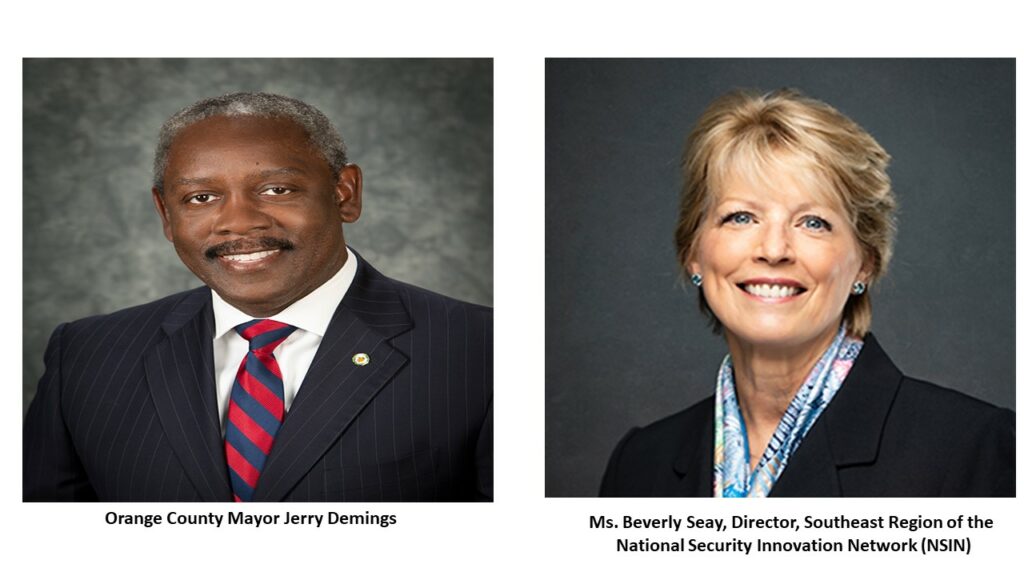 The Florida Simulation Summit is a collaborative partnership between Orange County Government, the National Center for Simulation, and the Orlando Economic Partnership. The summit highlights the strong progress, synergy, and development of Central Florida's multibillion-dollar Modeling, Simulation and Training (MS&T) industry as a showcase to the state, nation, and beyond. The industry has strong roots in the defense sector and over time has diversified into other clusters such as life sciences, healthcare, sports, space, gaming, and other non-defense related industries.
Website Link: https://newsroom.ocfl.net/tag/florida-simulation-summit/