Randall Paul Shumaker, Ph.D., PE
Inducted October 2019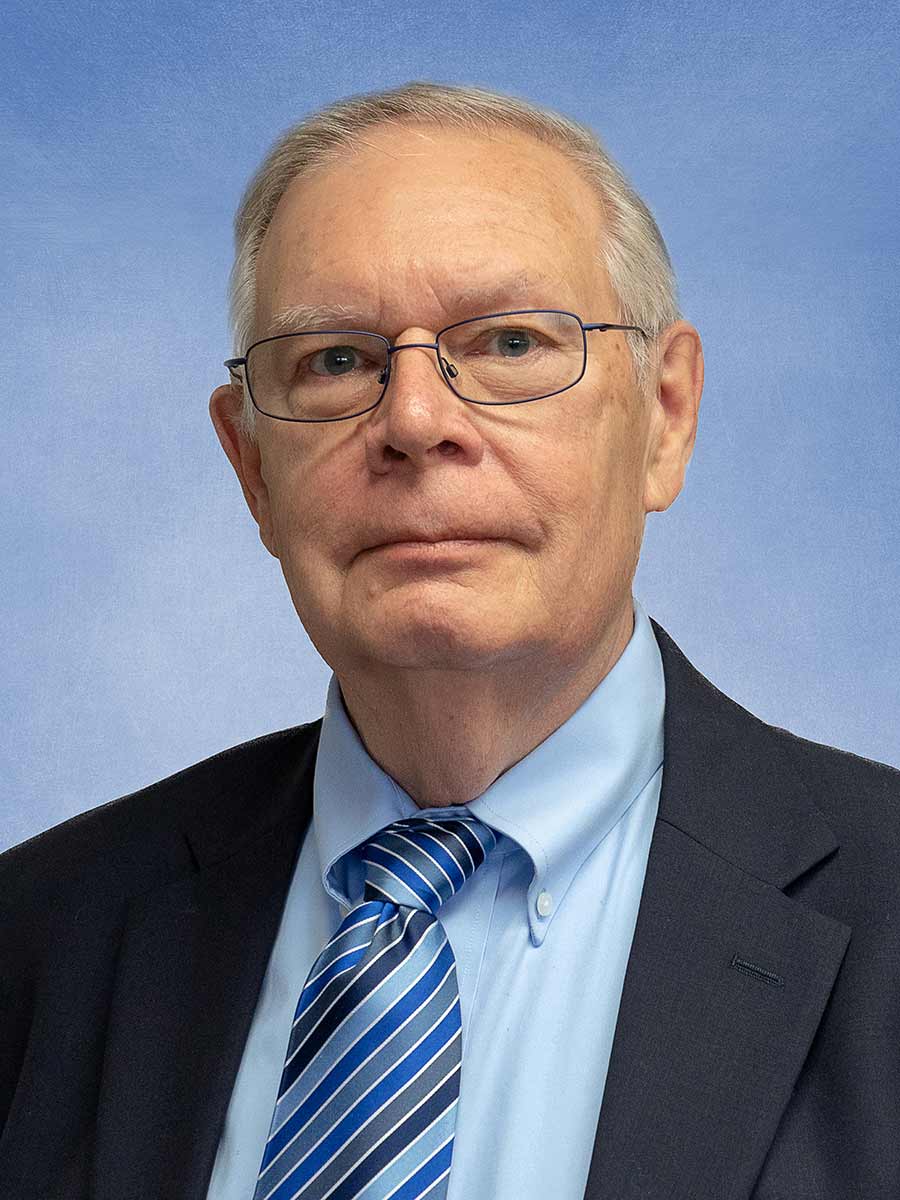 Dr. Randall Paul Shumaker is the director of the Institute for Simulation & Training and the director of the new school of modeling, simulation and training at the University of Central Florida.
In 2019, it is hard to imagine the genius and evolution of modeling and simulation. Dr. Shumaker's work in the field began in 1969 — a time when the applications of microchips and super computers were just being understood. Over his 50-year career, Dr. Shumaker managed, researched, supported, contributed or developed programs for virtually every aspect of the M&S world we know today, including: artificial intelligence; virtual, mixed and augmented reality; human-computer interaction and interfaces; robotics; human performance; training system prototyping; automation; adaptive control; microcomputer-based systems; and software and language development to name a few.
Today, Dr. Shumaker leads one of the largest groups in the U.S. focused on research and education in modeling and simulation, and in his dual roles at UCF, he is driving the research focus for MS&T, as well as preparing the highly educated and skilled MS&T workforce of the future.
Over his 50-year career, he made several notable contributions which changed the face of the community and industry for the better. His 1984 presentation to the Joint Services on the incorporation of artificial intelligence in maintenance was a coup for the industry. His presentation spoke to how AI could save the military money, capturing the attention and funding for additional M&S applications. His work with the Naval Research Laboratory in human-computer interaction resulted in substantial gains for the virtual reality and simulation community, including at least two patent disclosures each year and a growth of $56 million in sponsored research.
He was also teamed with other leaders to bring the Veterans Administration's SimLEARN to Orlando, and subsequently augmented their workforce with experienced simulation staff from IST. In the last 15 years, Dr. Shumaker facilitated the increase of external funding-more than fourfold for the community in spite of decreased budgets. In his tenure at IST, Dr. Shumaker broadened the scope of the institute, now obtaining funding through work with the Department of Defense, federal agencies and industry in addition to traditional grants.
Dr. Shumaker supported, and in many cases, led the efforts to expand education in MS&T which includes bachelors, masters and doctoral education programs for M&S, as well as M&S certifications to grow a skilled future workforce. As the director of IST and UCF's Modeling, Simulation and Training school, Dr. Shumaker leads the largest and most diverse graduate program in M&S in the United States, impacting hundreds of participants in seven tracks to build a greater and more diverse capability and workforce for the future.
Earlier in his career with the Navy, Dr. Shumaker managed the exploratory development program for aircraft support and the aircraft technology program. His research contributions during this period included automatic test and automation in aircraft support systems programming languages, automation of software development, and adaptive control in computer-based systems. As a section head for aircraft technology research, Dr. Shumaker conducted research in computer graphics, automatic test equipment, automation for aircraft systems, and launch and recovery systems for sea-based aircraft. He also worked on compilers and automation of software development for microcomputer-based systems. In the beginning of his naval career, Dr. Shumaker developed analog and digital systems for real world applications and worked with minicomputers and early microcomputers to incorporate them within advanced measurement and control systems.
Throughout his career, Dr. Shumaker was an educator. He taught computer and software courses throughout the U.S. and Europe for George Washington University. At Ocean County community college, Dr. Shumaker taught computer science classes while attending graduate school. His time and academia also include professorships for the University of Central Florida, teaching industrial engineering and management science, and electrical and computer engineering.
Dr. Shumaker earned his bachelor of science in electrical engineering, his masters in engineering and his doctorate in computer science at the University of Pennsylvania school of engineering and applied science.
In addition to numerous advisory panels and review boards, Dr. Shumaker was the chairman and U.S. national leader for Machine Intelligence under the technical cooperation program from 1988 to 1992; chief information officer for the Naval research laboratory from 1997 to 2002; chairman of the Naval research laboratory invention evaluation board from 1998 to 2000; U.S. lead member on the NATO information science and technology panel from 1998 to 2004 and member-at-large since 2004.
Since 1986, Dr. Shumaker participated in hundreds of conferences, symposia and academic pursuits as a published author, speaker, panel or discussion member.