U.S. Rep Lou Frey Jr.
Inducted September 2014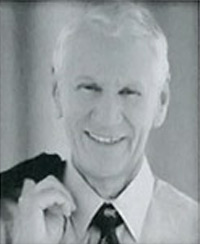 In recognition of his leadership in Congress as an advocate for Modeling and Simulation (M&S), the Space Program and the creation of the nation's Center of Excellence for M&S in Central Florida. Working with the U.S. Attorney General, he was instrumental in halting a planned relocation of the Navy simulation organization, thereby preserving the integrity of what would be called Team Orlando with its multi-billion dollar simulation industry.  Congressman Frey was a founder of the National Center for Simulation.
Congressman Lou Frey was born in Rutherford, New Jersey, graduated in 1951 fromRutherford High School, and received a B.A. in 1955 from Colgate University in Hamilton,New York. He served in the United States Navy in naval aviation from 1955 to 1958, and in the Naval Reserve from 1958 to 1978. In 1961, he earned a J.D. from the University of Michigan Law School in Ann Arbor, Michigan, and he was admitted that same year to the Florida bar.
He worked as a lawyer in private practice, with a brief stint as assistant county solicitor inOrange County, Florida; became an associate, and then partner, in the law firm of Gurney, Skolfield & Frey in Winter Park, Florida, from 1963 to 1967; served as acting general counsel of the Florida State Turnpike Authority from 1966 to 1967; and became a partner in 1967 in the law firm of Mateer, Frey, Young & Harbert of Orlando.
Florida's first Republican U.S. Senator since Reconstruction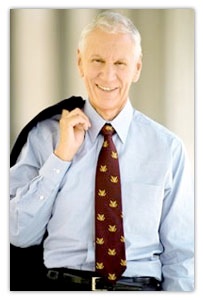 Lou Frey was first elected in 1968 to succeed Edward J. Gurney, who in turn became Florida's first Republican U.S. Senator since Reconstruction. Frey himself is the fourth Florida Republican to have been elected to the U.S. House in the 20th century. While in Congress, Frey served on the Interstate and Foreign Commerce Committee, the Science and Technology Committee, and the Select Committee on Narcotics Abuse and Control. Frey received the "Watch Dog of the Treasury Award" in each of his terms for "voting to hold the line againstinflation and to curb excess government spending." He also received the "Guardian of Small Business Award."
Congressman Frey served as chairman of the Florida Federation of Young Republicans. He was nominated and elected as a Republican to the Ninety-first Congress and to the four succeeding Congresses (January 3, 1969 to January 3, 1979) from what was then the 5th congressional district but is now the 9th district. Frey was not a candidate for reelection to theNinety-sixth Congress in 1978. Instead he launched an unsuccessful bid for the Republican nomination for governor, having lost to Jack Eckerd, whom Kirk had beaten for the nomination in 1970. In 1980, Frey was an unsuccessful candidate for the Republican nomination to the United States Senate in 1980, having been defeated by the eventual winner, Senator Paula Hawkins of Maitland. He ran in 1986 for governor again, but he was defeated in the Republican primary by Bob Martinez, the former Democratic mayor of Tampa.
Frey is a past president of The United States Association of Former Members of Congress and currently serves as a member of its Executive Committee. He resides in Winter Park.
Serving in the U.S. Navy
Lou Frey's service to our Country began in 1955 when he joined the U.S. Navy. He was on active duty until 1958, and continued his military career in the Navy Reserve until 1978, retiring as a Captain. His life in politics and public service began in 1961 as an Assistant County Solicitor in Orange County, Florida. Since that time, he has served the people of Florida in many different capacities, including five terms in the U.S. House of Representatives. He was a member of the Republican House Leadership in the 93rd and 94th Congresses. In his last campaign he received nearly 80% of the vote in a Democratic district. He was also a candidate in Florida for Governor and Senator.
Because of his vision and leadership, when it became apparent in the early 1970's that McCoy Air Force Base would be closed, Congressman Frey successfully appealed to President Nixon to let the City of Orlando take over the property for $1.00 and turn it into a commercial airfield, now the Orlando International Airport.
Frey graduated cum laude from Colgate University in 1955 with Honors in English. He graduated with highest honors from the University of Michigan Law School in 1961, was a member of the Order of the Coif, the Barristers, and Assistant Editor of the Law Review. During his distinguished legal career he has been admitted to practice before the Supreme Court of Florida, the District Court of the Middle District of Florida, the Fifth and Eleventh Circuit Court of Appeals, and the United States Supreme Court.
Career & Family Life
Congressman Frey is past president of The United States Association of Former Members of Congress (USAFMC) and a member of its Executive Committee. In 2009, the Association named Congressman Frey as the recipient of its Distinguished Service Award. The Award recognizes a former Member of Congress who has shown an exemplary dedication to public service before, during, or after his or her time on Capitol Hill. Past recipients include Gerald Ford, Thomas "Tip" O'Neill, Dick Cheney, Al Gore, Bob Dole, and George Mitchell.
Frey is a partner in the law firm of Lowndes, Drosdick, Doster, Kantor & Reed in Orlando, Florida. He has edited and written two books on the Congress: Inside the House: Former Members Reveal How Congress Really Works and Political Rules of the Road: Representatives, Senators and Presidents Share their Rules for Success in Congress, Politics and Life.
He is the founder of the Lou Frey Institute of Politics and Government at the University of Central Florida which over the last 10 years, has become one of the most important Institutes in the nation and recognized internationally. The Lou Frey Institute promotes the development of enlightened, responsible, and actively-engaged citizens.
He is married to the former Marcia Turner and has five children and seven grandchildren.