Colonel James E. Shiflett USA (Ret)
Inducted May 2015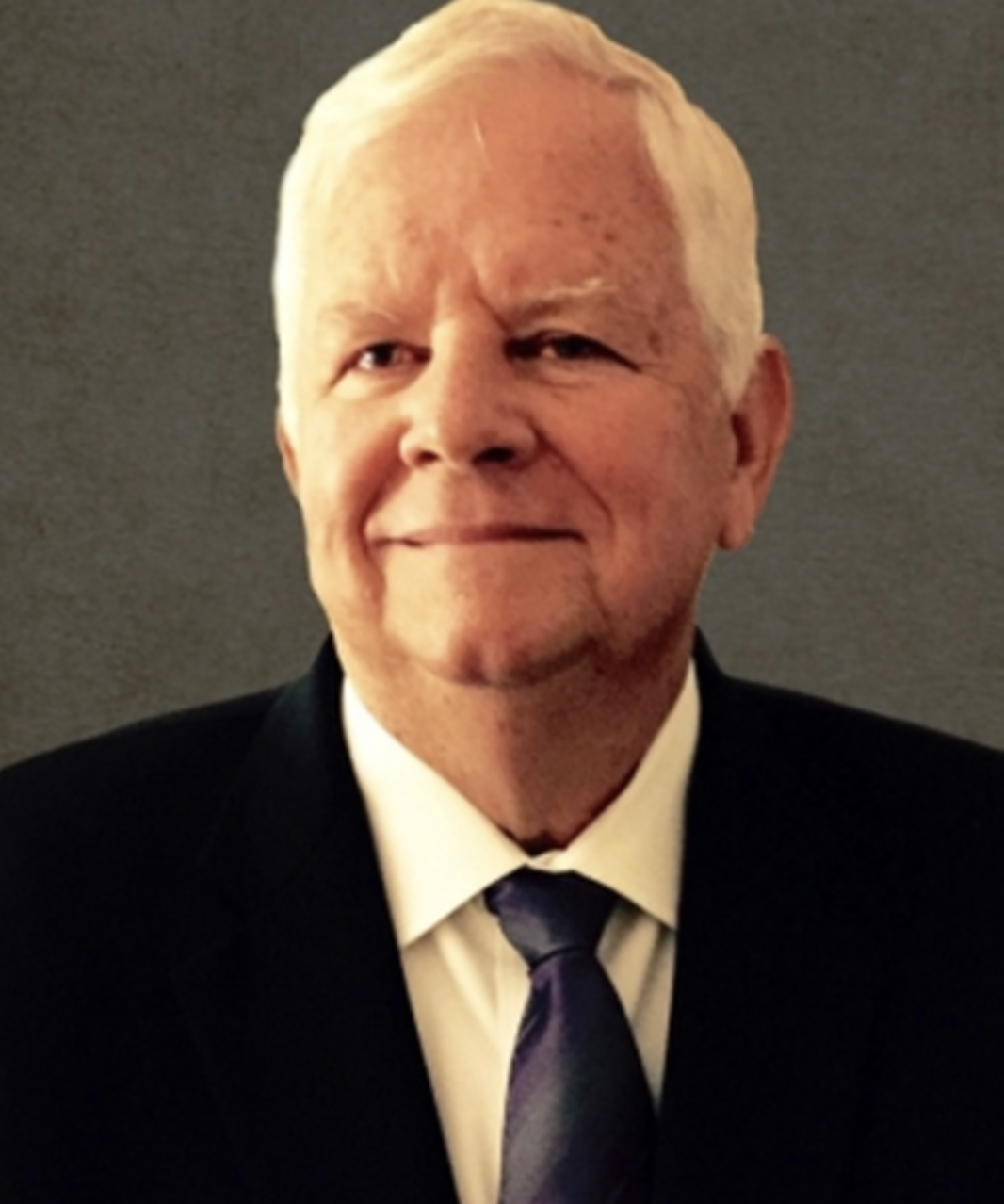 In recognition of Colonel Jim Shiflett's vision and leadership that culminated in the development of Distributed Interactive Simulation standards, changing training and simulation for not only the U.S. Army, but also the Department of Defense and NATO partners.
He was a leader in developing IEEE simulation standards, ISO terrain representation standards and open systems for Distributed Simulation and simulation innovation. His early work at DARPA, the Defense Modeling and Simulation Office and subsequently as PM for Combined Arms Tactical Trainer, paved the way for linking disparate simulation systems for combined arms training.
His passion for improving skills through simulation based training and his leadership for more than 35 years have made a significant mark in the evolution of simulation and training, and will have a lasting impact.
Biography
COL James E. "Jimmy" Shiflett (USA, Retired) is currently vice president for program management at the Modeling, Simulation, and Training Division of Leidos Corporation in Orlando, Florida. He served as the director for FCS Training Systems in Orlando, Florida, from 2002 -2011, and has over 25 years of experience in the management, research and development of DoD simulation systems. During that time, he has focused on strategic policy, project advocacy, marketing, operational requirements, test and evaluation, fiscal management and successful program execution in both industry and government positions. 
While an officer in the United States Army, COL Shiflett held many positions critical to the development and execution of simulation based programs, tank weapons system development/testing, and soldier training systems. Jimmy worked as the Armor Board test officer on the M60A1E3 tank from 1973-1975 and on the design, development and fielding of XM1 Abrams tank from 1977-1980. He was the Battalion Commander of the 1st BN 81st Armor from 1986- 1988, responsible for one station training of 19,000 Abrams soldiers. In the 1970s and 1980s he served with operational Armor units in the 3rd AD and the 3rd ID in Germany.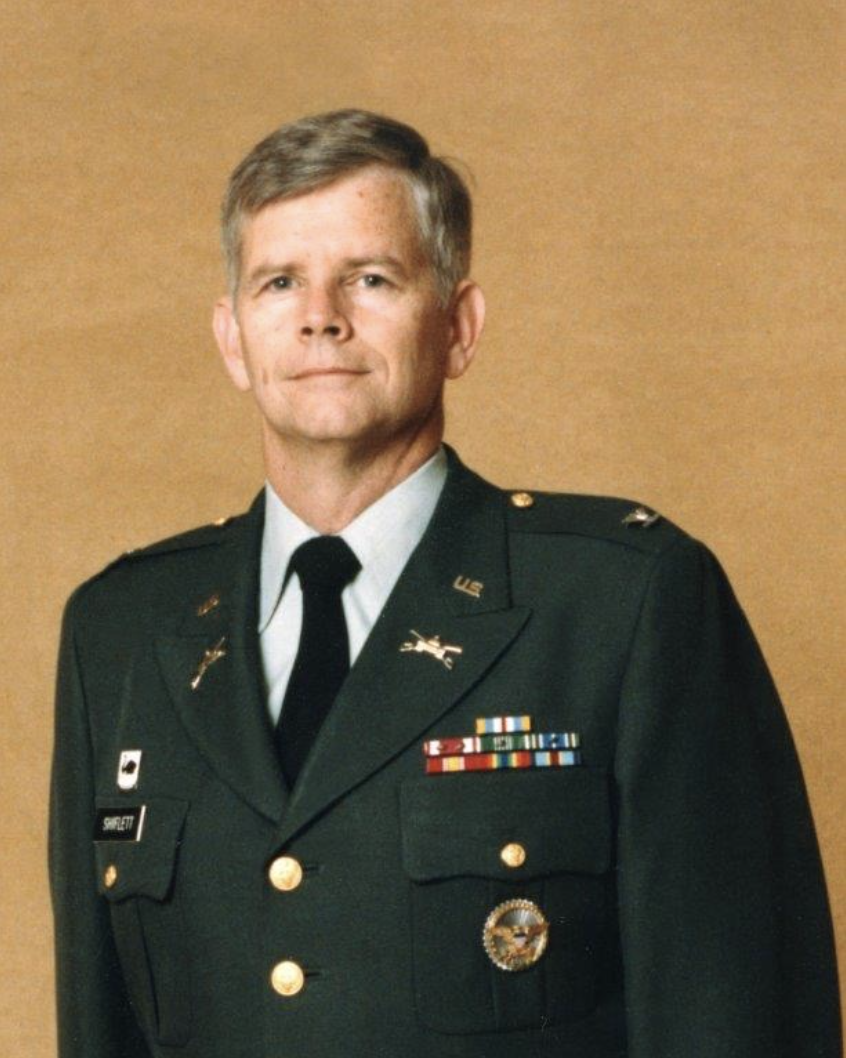 He was the program manager for SIMNET, DARPA's highly successful large scale Simulation Network (SIMNET) program. He established the SIMNET Developmental Activity, which applied emerging technology to research and development and acquisition problems. He also served as the first technical director for the Defense Modeling and Simulation Office (DMSO). 
He set the Department of Defense on a clear and certain course for the military use of modeling and simulation. He designed, developed, and managed the fielding of the largest simulation in the United States Army, the Combined Arms Tactical Training (CATT) program. Additionally, as manager of the Family of Simulations (FAMSIM) Program, COL Shiflett was responsible for command and control simulation ranging from platoon through theater level operations. 
Jimmy holds a Bachelor of Science degree in economics/statistics from Auburn University and a Master of Science in industrial management (operations research/systems analysis) from Georgia Institute of Technology. He is a graduate of the Industrial College of Armed Forces in Washington D.C.
Achievements, Awards, and Honors
Defense Superior Service Medal (DSSM) SIMNET 1990 
Defense Superior Service Medal (DSSM) DMSO 1992 
Army Modeling and Simulation Lifetime Achievement – Distributed Simulation Standards 2003 
Army The Legion of Merit (LOM) PMCATT 
I/ITSEC Fellow 2013 
Distinguished Knight in the Order of St. George for honorable service to Armor and Calvary
Contributions
Led the original DARPA SIMNET program 
Designed and developed the Army's Close Combat Tactical Trainer (CCTT) 
Responsible for the concepts behind the first development of Semi-Automated Forces (SAF) 
Created and led the original Synthetic Environment Data Representation and Interchange Specification (SEDRIS) Program 
First technical director of the Defense Modeling and Simulation Office (DMSO) 
A Lasting Impact
COL James E. Shiflett (USA, Retired) is a modeling and simulation innovator who developed his passion for the modernization of training during his esteemed career as an Army officer. Jimmy is a visionary with respect to the relationship between simulation and training. His contributions have made a lasting impact not only on the U.S. Army but on the simulation community as a whole. 
Jimmy's vision in developing the original SIMNET program allowed soldiers to train collectively in simulation for the first time, dramatically affecting training readiness in the U.S. Army. His zeal for the implementation of simulation and training in the U.S. Army inspired him to forge the development of the CCTT, elevating the degree of capability for training and simulation for the soldier to such an extent that today it is an integral part of the Army training management program. Jimmy's work in the development of Semi-Automated Forces continues to serve as the foundation for the modeling and simulation community. 
Since retiring from the Army in 1997, Jimmy has continued to push the envelope with regard to modeling and simulation, first with SAIC and now with its solutions company spinoff Leidos. His coherent vision of the uses of simulation is a beacon today for many programs by a variety of companies – all designed to aid the military in the uses of modeling and simulation for training. 
At present, every single soldier in the U.S. Army is touched by a program developed by Jimmy Shiflett. His zeal for the uses of simulation and training continues unabated, including his groundbreaking new work and focus on training as a service. Additionally, Jimmy's ability to balance the rigors of a successful career in both the Army and in civilian life with an incredible and enviable ability to serve as a devoted husband, father, and grandfather should not be overlooked when reflecting on his many accomplishments. 
While most would rest on their laurels after such successful endeavors, Jimmy continues to build on his unique legacy as his unrelenting passion for his work continues with a single-minded focus on providing modeling, simulation, and training solutions for every United States Soldier, Sailor, Airman, and Marine.