Henry "Hank" C. Okraski SES, USN (Ret)
Inducted May 2015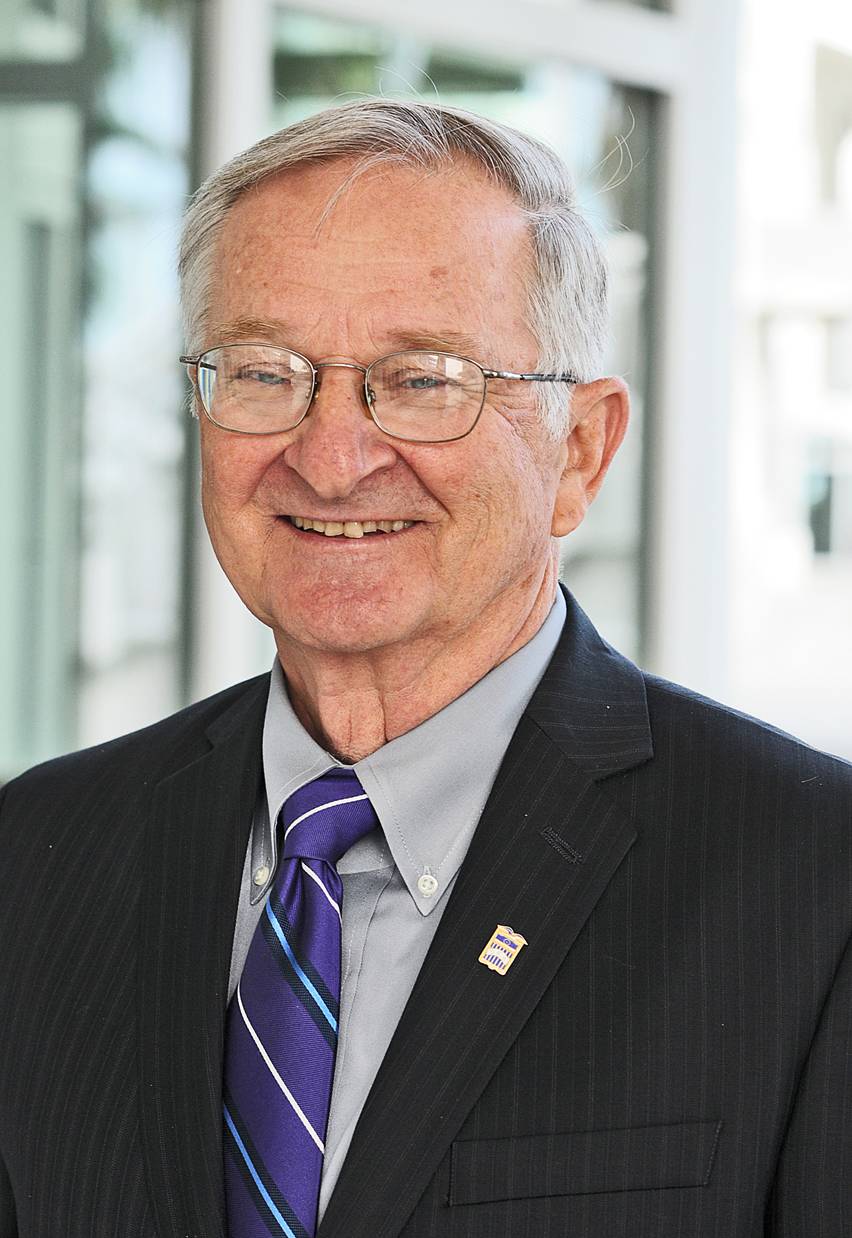 In recognition of Hank Okraski's leadership and for inspiring the Modeling and Simulation (M&S) community to "reach beyond the present" to deliver integrated training systems and solutions for generations of servicemen and women, Mr. Okraski was inducted into the Hall of Fame in 2015. His lifetime of service has created an industry that impacts nearly every aspect of military and civilian education and training.
As a member of the U.S. Navy Senior Executive Service, his visionary focus on adapting, developing, and delivering new training technologies to the Warfighter raised mission performance across land, sea, air, and space environments. He was instrumental in establishing the National Center for Simulation and introduced Modeling and Simulation to all levels of school programs, inspiring future generations of M&S employees. 
He and his wife, Judy, live in Winter Park, Florida. They have six children and fourteen grandchildren.
Biography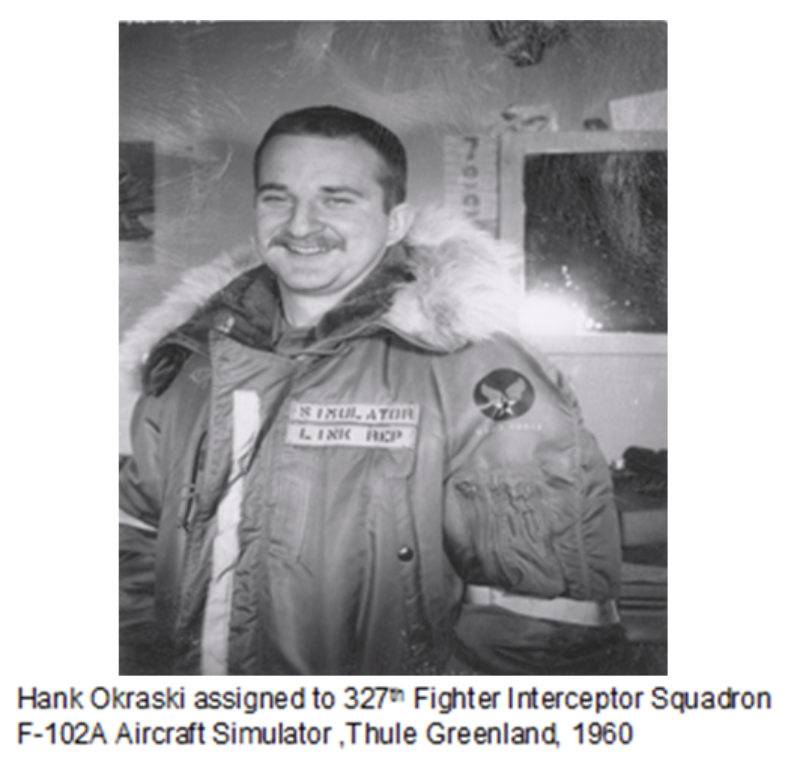 Mr. Okraski's interest in simulation began at age 11, when he mailed in a label from a box top of Wheaties and received a "paper cockpit" flight simulator—a cardboard control panel that allowed him to follow flight instructions from the radio character "Sky King."  He began his career in simulation upon graduation from Clarkson University in 1958, when he joined Link Aviation in Binghamton, NY. He was a field engineer with Link, servicing jet aircraft simulators for the Air Force throughout the country and spent a tour of duty at Thule AFB, Greenland, on the F-102A Flight Simulator. In 1962, he joined the Naval Training Device Center in Port Washington, NY, finally relocating to Orlando in 1965. He presented a paper in 1966 at the Naval Training Device Center/Industry Conference, in Orlando, the precursor to today's Interservice/Industry Training, Simulation and Education Conference. He moved up the civil service ranks from a GS-11 engineer to the Senior Executive Service as Director of Research and Engineering, Deputy Technical Director, and Chief Scientist. 
His government work has touched many soldiers, sailors, Marines, and airmen, providing them with more effective tools for training. After a very successful and rewarding career, Mr. Okraski retired from government service in 1994. He became the Vice President for Research with a small business in Lake Mary, Florida, and held that position for four years before becoming a simulation consultant.
 Mr. Okraski is consulted by simulator manufacturers in the areas of research, design, systems engineering, trainer reliability, maintainability, and integrated logistics support. He was instrumental in developing academic programs at the college and secondary school levels in Central Florida. He assisted with developing the simulation programs at the University of Central Florida and was an adjunct instructor at that institution. He led a team of industry, academia and government personnel to develop a four-year high school curriculum in modeling and simulation as well as an industry certification, approved by the Florida Department of Education, in modeling and simulation.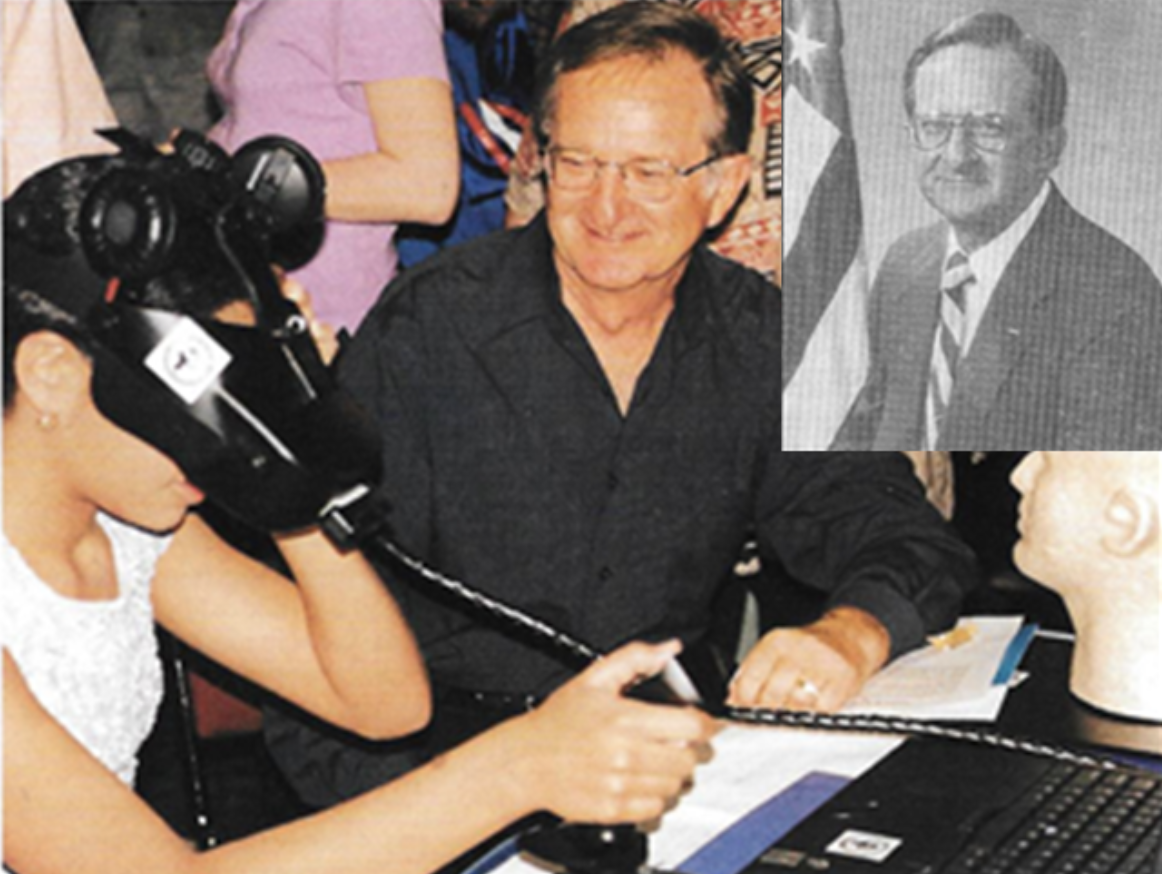 He is passionate about encouraging students to become interested in Science, Technology, Engineering and Mathematics (STEM) academics and careers. He serves on many advisory boards for various academic institutions and gives lectures at middle, high and other schools—he was giving a lecture on simulation at a local high school on 9/11. Later he testified before a Congressional Select Committee on the improvements in training possible to Law Enforcement through simulation technologies.
One of the founders of the National Center for Simulation (NCS), Mr. Okraski served as the chairman of the board from 1993 to 2003, and helped build a strong foundation that would see a growth in membership from eight to approximately 230 members today. He is currently a member of the NCS board of directors and is chairman of the NCS Education and Workforce Development Committee. A scholarship in his name is offered by Daytona State College for the Simulator and Robotics Technology Program.
Accomplishments
Mr. Okraski holds a Bachelor of Electrical Engineering from Clarkson University and a Masters of Engineering from the University of Florida. He has been an adjunct faculty member at Rollins College and the University of Central Florida, a registered professional engineer, modeling and simulation professional, a Fellow Member of the Florida Engineering Society, and an Eminent Engineer of Tau Beta Pi. He has received numerous awards such as the Navy Civilian Meritorious and Superior Service Medals, NSPE Federal Engineer of the Year, Golden Knight Award from Clarkson University, and recognition by the Florida Engineering Society for his Outstanding Technical Achievements. 
A Gold Standard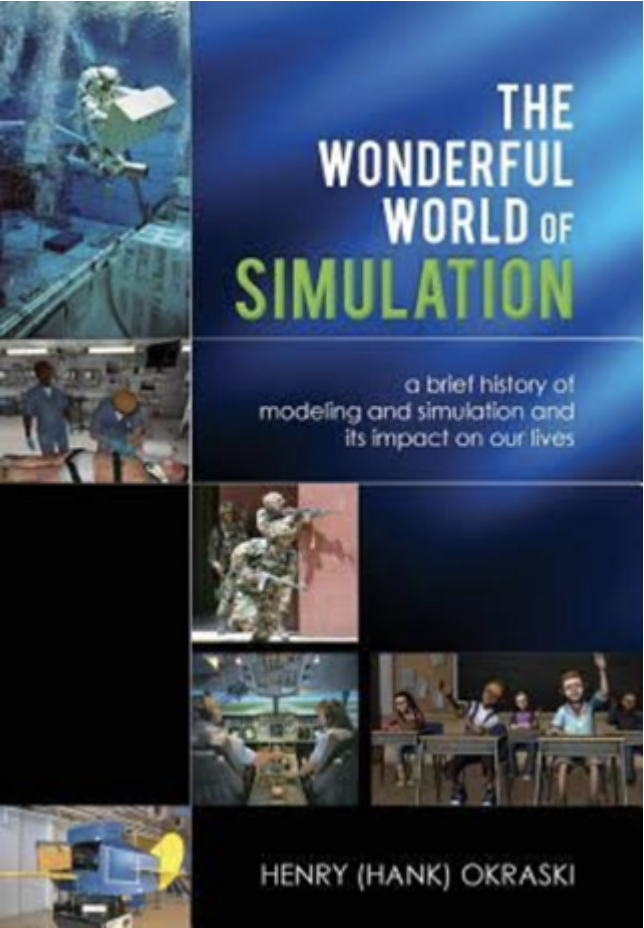 Hank Okraski has more than 50 years of experience in simulation and training research, acquisition, and logistical support for the U.S. Navy, Marine Corps, Army, Air Force, non-DoD agencies, and foreign governments. He is recognized nationally and internationally as an expert in training simulation and as a visionary with a record of developing new and innovative concepts in simulation for military and civilian uses. He was a member of the federal government's Senior Executive Service for ten years, leading the way in Navy simulation and training research and serving on NATO Groups. He is a major participant in technology transfer and creating the Center of Excellence for Simulation and Training in Central Florida. He remains active in developing professional certification and academic programs to foster simulation technology in K-12, community colleges, and universities. In 2013, he authored the book, "The Wonderful World of Simulation."