Lieutenant Colonel Earle L. Denton USA
Inducted May 2015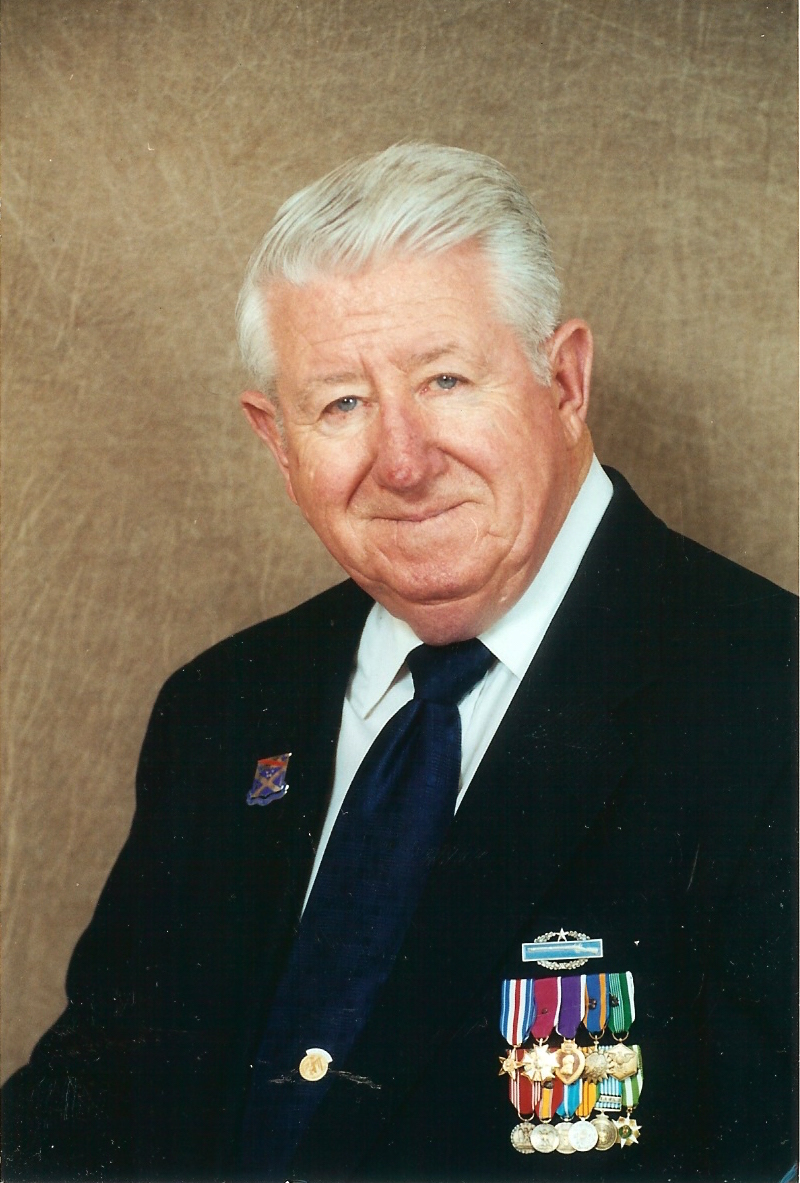 In recognition of over 40 years of leadership in the Modeling, Simulation and Training industry, Lt. Col. Earle Denton's service, both in uniform and as a member of the simulation industry, has been influential in creating and implementing a comprehensive strategy that is directly responsible for the growth of the industry in Orlando, throughout the state and the nation.
Col. Denton's pursuit of technology in the delivery of quality Training and Simulation products across the live training domain is unmatched. His lifetime of service to the Simulation and Training industry resulted in relevant and effective training systems that have directly impacted our soldiers' preparation for battlefield missions, and ultimately, facilitated the safe return of thousands of military men and women who deployed in support of our nation.
Biography
Col. Denton's more than 25 years of service includes a variety of command and staff assignments, ranging from Pentagon to platoon, at home in the USA, and as far away as the Far East, Europe, and Southeastern Asia.
Inspired by the World War II veterans who had just returned home from the battlefields of Europe and the Pacific, Lieutenant Colonel Earle Denton enlisted in the U.S. Army as an infantryman immediately following graduation. Col. Denton entered the Service from Everton MO. on May 17, 1948 as a Private and retired as a Regular Army Lt. Colonel, of Armor and Cavalry, in Orlando, on August 31, 1973.
In 1953 he served in the Korean War as a Platoon Leader and Company Commander of a Rifle Company in the 31st IN F, 7th Div. He fought in the Pork Chop Hill Battle in the Winter-Spring 1953.  This entire battle was faithfully recorded in the Book "Pork Chop Hill" written by Brig Gen SLA Marshall in 1956.
1966 – 1967 Col Denton served in Vietnam as the Commander of the 1st Bn 18 INF, 1ST INF Div., which operated extensively in War Zone "C" in Central Vietnam. He conducted search and seal missions, which resulted in the capture of considerable North Vietnamese personnel, weapons, and supplies. In addition to his own Battalion, he had operational command of a Battalion of Chinese Mercenaries. 
These experiences were instrumental in creating that burning desire in Col Denton to contribute to the development and deployment of superior training devices and simulations—preparing future forces for what they may encounter on the real battlefield.
After retiring from the service in 1973, Earle settled in Orlando where he was a member of the Army Participation Group, the forerunner to PEO STRI (the U.S. Army Program Executive Office for Simulation, Training and Instrumentation). He was employed by Icon Systems as the VP of East Coast Operations and later SAIC. He was an active member in the Central Florida Veterans Community and volunteered in the Orlando/Orange County Service Community. He served on the Veterans Advisory Council for the Central Florida Senators, Congressmen, and both the Orange County and Orlando Mayors. He also served on the Board of US Army OCS Alumni Association and an advisor to the BOD for National Defense Industrial Association (NDIA) Central Florida. He was Chairman Emeritus of the Association of the United States Army Sunshine Chapter (AUSA).
Col Denton was married to Carol F. Forsberg and had two daughters, Susan Harris and Kathleen Pierson, and two grandchildren, Michele and Michael Pierson.
Accomplishments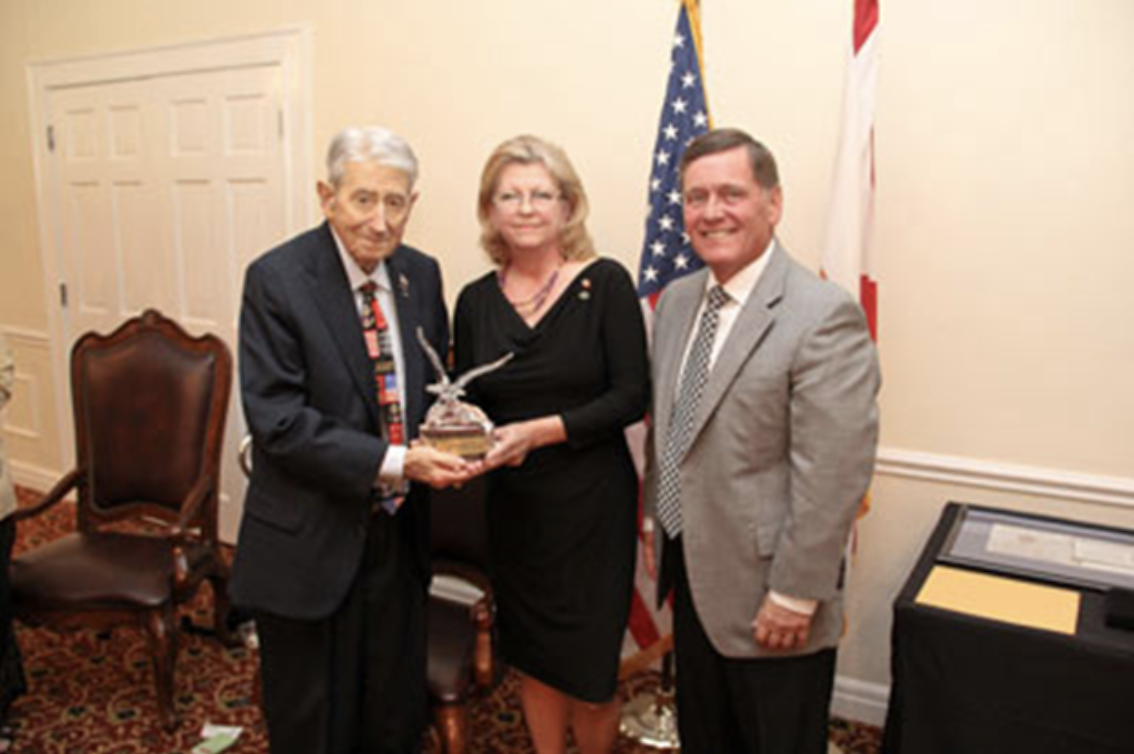 His awards and decorations include the Silver Star, two Legions of Merit, Purple Heart, Air Medals, three Army Commendation Medals, the Army Good Conduct Medal, and two awards of the Combat Infantryman Badge. He was invited back to Korea to celebrate the 50th Anniversary of the Armistice in Korea. The Korean Chief of Staff presented him with the Korean Ambassador of Peace and Appreciation Medallions for helping keep South Korea free. He held an MBA from the University of Alabama.
1982 Awarded lifetime membership, Greater Orlando Chamber of Commerce
1983 Who's Who in Aerospace
1983 Who's Who in the Southeast USA
1987 Who's Who in the World
1995 Recognized for Dedicated Service to Orange County Planning Review and Inspection Task Force
1995 Awarded Lifetime Member of Program Manager Training Devices (PM TRADE)
1996 – 1998 Chairman, Orange County Mission and Membership Review Committee
1998 Recognized for Distinguished Service and Leadership as Chairman of the Orange County Membership Mission and Review Board
1998 – 2004 Orange County, FL, District III Commissioner for Planning and Zoning Commission
1999 – 2003 Citizen's Advisory Committee for Metropolitan Orlando
2001 Korean Ambassador of Peace and Appreciation Medallions, Seoul, South Korea
2001 I/ITSEC Lifetime Achievement Award (5th Recipient)
2002 Officer Candidate School Hall of Fame, Ft. Benning, GA
2002 Distinguished Citizen of the Year, Orange County, District III
2004 Recognized for Outstanding Service to Orange County Planning & Zoning Commission, 1999-2004
2005 Selected to be on the National Officer Candidate School Board of Governors
2005-2012 Vice President, National Officer Candidate School Board of Governors
2006 Winner of the first AUSA 3rd Region Brenda Dougherty Award for Lifetime of Service
2006 – 2008 Chairman, Board of Governors, Sunshine Chapter, Association of the United States Army (AUSA)
2007 AUSA Sunshine Chapter Royal Order of the Flamingo for Demonstrated Allegiance and Support to the Soldier
2009 AUSA Sunshine Chapter establishes the AUSA Sunshine Chapter Earle L. Denton Award for Outstanding Service to the Central Florida Army Family
2009 First recipient of the AUSA Sunshine Chapter Earle L. Denton Award
2012 Orange County Sheriff's Citizens Advisory Council Certificate of Appreciation
2012 AUSA 3rd Region Robert F. Cocklin Award Recipient
Founding Member and Member of Board for Orange County Sheriff's Citizens Advisory Council
Member and Vice Chair, Orlando Mayor's Advisory Committee
Veterans Advisory Council, Senator Mel Martinez
Veterans Advisory Council, Congressmen Tom Feeney, Rick Keller, Sandy Adams, John Mica
Following his Hall of Fame induction in 2015, Denton was also awarded the Order of Saint Maurice medal from the Army.
A Trailblazing and Sustaining Presence in Simulation and Training
Col. Denton's significant contributions came from establishing the Army's Simulation and Training presence in Orlando. He was heavily involved; the ambassador who convinced senior Army leaders of the power of simulation in training.
Col. Denton's contributions are many. One of the most important is his sterling example of Lifetime of Service to the nation: Col. Denton served his country in peace and in battle. Upon retiring, he remained a force in the local area and an icon in the Simulation and Training industry in Orlando, respected among industry and government alike.
He continued to serve his country, working tirelessly to provide the best simulation and training to soldiers, sailors, airmen, and Marines. Even retirement from industry didn't slow Col. Denton from his continued involvement in various organizations, all in the name of serving his country and promoting the Simulation and Training industry.
He continued to mentor officers and civilians, as well as industry members throughout his career. He was first in line to help spread the word on the importance of Simulation and Training to our community, state and nation. U.S. Senators and members of Congress often would seek Col. Denton's advice on matters pertaining to Simulation and Training.
What truly distinguishes Col. Denton from others is his pure devotion to Simulation and Training. For most of his life — active duty, military retirement, industry career and personal retirement  — his mind, heart, and energy were always devoted to the Simulation and Training community.