Team Orlando Speaker Series
Led by Assistant Professor Dr. Joe Kider from the University of Central Florida School of Modeling, Simulation and Training (SMST), in conjunction with the U. S. Army Simulation and Training Technology Center (STTC) and National Center for Simulation (NCS), this Speaker Series is coordinated for Team Orlando, academia, and industry.
This forum, created for technical directors, chief engineers, chief scientists, researchers, professors, and students from the MS&T community, is an opportunity to discuss the future of training aids, devices, simulators and simulations; emerging requirements; acquisition ideas; and solid academic research, whether basic or applied. Bringing together defense associations and groups, the UCF Innovative Districts, and STEM initiatives to have a repetitious, open dialogue with the MS&T community.
Apart from improving current processes and practices, and broadening outreach, the forum will focus on how to continually infuse innovation throughout Team Orlando. Innovation is a key pillar for Team Orlando and the new Partnership IV Building will be a potential catalyst for hosting this event in the future.
While there are processes and events in place for acquisition (e.g., PALT and TSIS), Team Orlando does not have an equivalent venue for the science and technology side of the house. This new speaker series allows Team Orlando to create an event that collectively brings all of the project directors, chief engineers, chief scientists, and tech directors together with industry and academia on a routine basis.
The ultimate goal is to create a culture that is open to industry, from futurists to entrepreneurs. Industry should feel a recognizable shift to discuss the future of MS&T. Generating this shift will also help diversify Research Park and link it to the other innovation districts, as we broaden the skill set in this shifting market place with our technologies.
Have an idea for an MS&T speaker contact us.
GAMING: November 15, 2019 — Dr. Magy Seif El-Nasr, Associate Professor, Northeastern University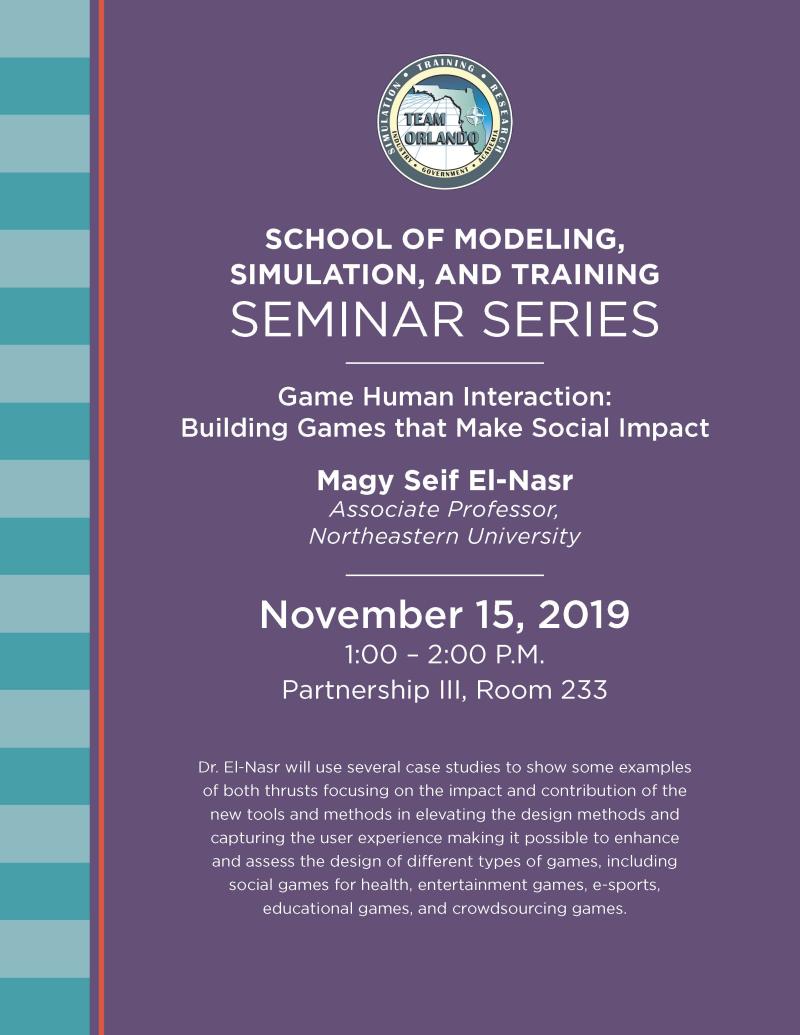 CYBERSECURITY: November 6, 2019 — Peter E. Miller, Orange County Government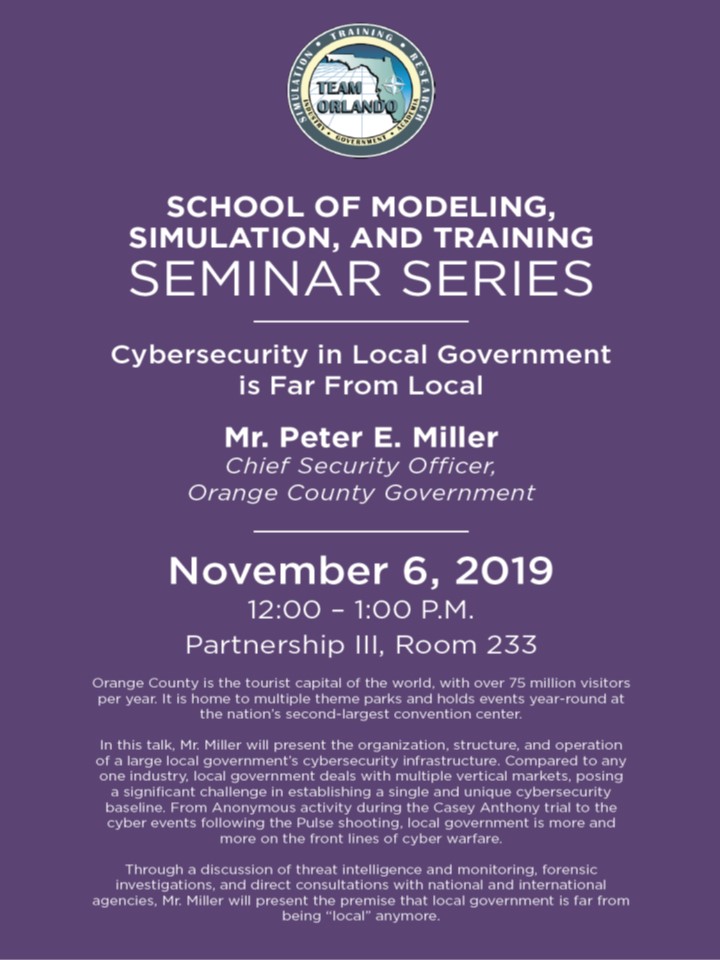 MEDICAL ROBOTIC TRAINING: October 23, 2019 — Dr. Ryan McMahan, University of Central Florida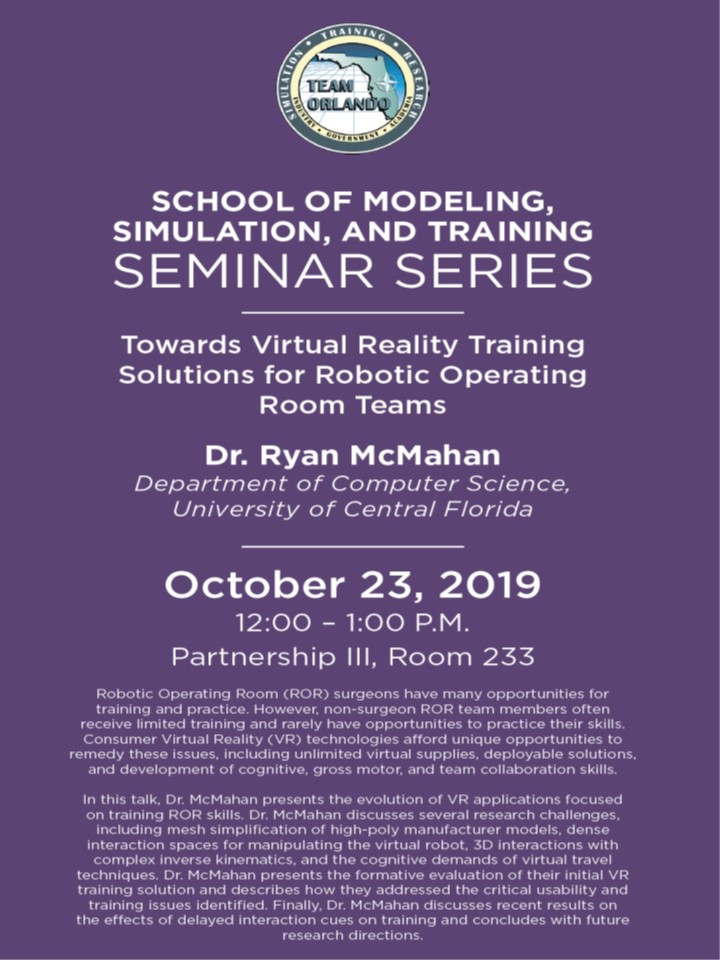 DATA SCIENCE: October 9, 2019 — Dr. Yanjie Fu, University of Central Florida