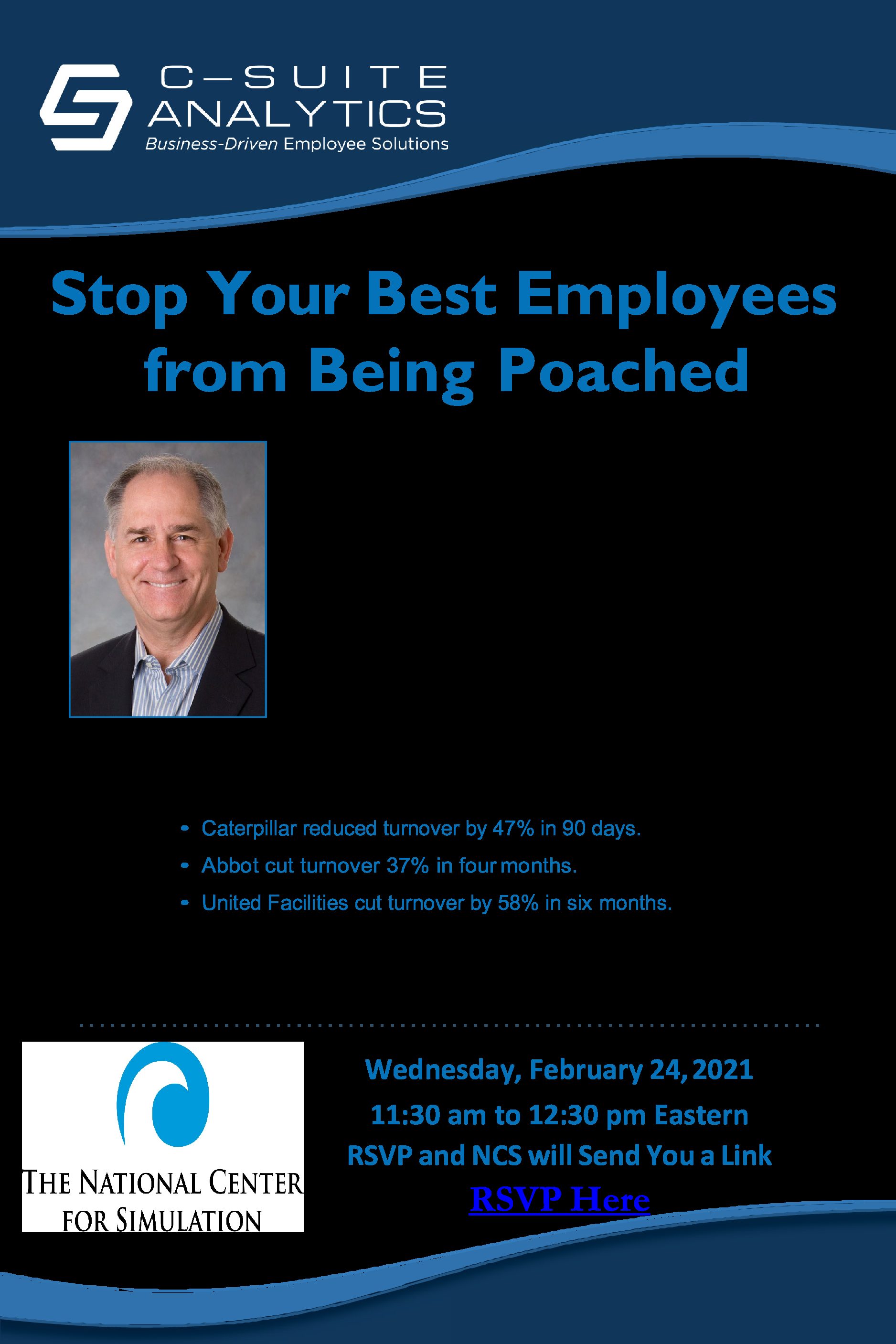 Stop Your Best Employees from Being Poached
Are you frustrated by strong performers surprising you with their resignations? Especially when you lose them to nearby competitors? And then having to wait months to re-fill their positions?
Join us for Dick Finnegan's webcast on how to retain your top performers. Finnegan and his company C-Suite Analytics have cut turnover consistently by 30% and more across all industries and on all continents.
A small sample of clients includes…
Caterpillar reduced turnover by 47% in 90
Abbot cut turnover 37% in four
United Facilities cut turnover by 58% in six
Leave this webcast with a retention solution that you can apply immediately in your organization and here's a hint: It's not about more pay and benefits.
 Wednesday, February 24, 2021
11:30 am to 12:30 pm Eastern
RSVP to CHoskins@simulationinformation.com and NCS will Send You a Link